---
Who are the current Commissioners?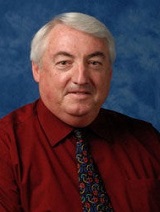 Chairman
Mark Kimble
Independent | Pima County
Senate Democratic Leader Katie Hobbs appointed Mark Kimble, an Independent, to the Citizens Clean Elections Commission in July 2015.
Mark was a longtime journalist in Southern Arizona. After graduating from the University of Arizona with a bachelor's degree in journalism, Mark worked for the Associated Press and then for the Tucson Citizen newspaper. During a 35-year career at the Citizen, he was a reporter, city editor, assistant managing editor and associate editor-columnist in charge of the editorial page.
When the Citizen closed in 2009, Mark went to work as senior press advisor and later as communications director for Congresswoman Gabrielle Giffords. When she resigned in 2012, Mark became communications director for her successor, Congressman Ron Barber.
Mark and his wife, Jennifer Boice, live in Tucson.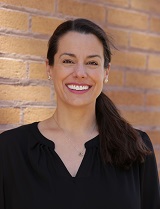 Commissioner
Amy B. Chan
Republican | Maricopa County
Senate Democratic Leader Katie Hobbs appointed Amy B. Chan, a Republican, to the Citizens Clean Elections Commission for a 5-year term expiring January 31, 2022.
Amy B. Chan was admitted to the State Bar in 1999. Initially she worked as an immigration attorney, helping people obtain immigration benefits through the administrative and immigration court process. In 2001 she began work as a legislative research analyst for the House Judiciary Committee. She was an Administrative Law Judge for the Corporation Commission from 2005-2006 and then returned to the legislature as Policy Advisor and Counsel to the Majority for the State Senate. In 2009 Secretary of State Ken Bennett appointed her State Election Director. She served in that capacity until 2013, when she left to spend more time with her growing family. She and her husband Keith have two sons and live in Phoenix.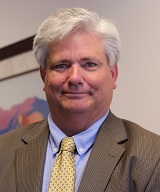 Commissioner
Galen D. Paton
Republican | Pima County
Governor Doug Ducey appointed Galen D. Paton, a Republican, to the Citizens Clean Elections Commission for a 5-year term expiring January 31, 2021. Commissioner Paton obtained his Master of Arts in Physical Education from the Southern Methodist University in Dallas, Texas. He has had a long and rewarding career coaching high school and college softball, volleyball and basketball teams in the southwest. In 2005, he led Sabino High School to the Arizona 4A State Championship and a No. 4 ranking in the country. The Arizona Coaches Association along with the National Fastpitch Coaches Association crowned Mr. Paton 2005 coach of the year.
Mr. Paton retired from coaching in 2010 and is a current member of the Realty Executives Tucson Elite group. He resides in Tucson with his wife.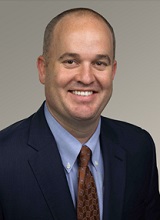 Commissioner
Damien R. Meyer
Democrat | Maricopa County
Governor Jan Brewer appointed Damien R. Meyer to the Citizens Clean Elections Commission to serve a term ending January 31, 2019. Damien R. Meyer is an experienced commercial litigation attorney. Damien has extensive experience in representing both individuals and businesses including banks, contractors, landlords, real estate developers, aviation companies, entrepreneurs, and health care companies in all areas of their business including contractual analysis and disputes, collection and payment disputes, commercial tort liability, provisional remedies and negotiation of pre-litigation disputes to avoid formal litigation. He also has extensive experience in representing clients in formal litigation in Arizona State and Federal courts, the Arizona Court of Appeals, in private arbitrations and before several state administrative agencies.
Mr. Meyer, his wife and two children currently reside in Phoenix.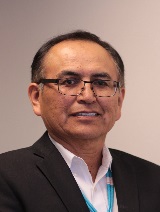 Commissioner
Steve M. Titla
Democrat | Gila County
Senate Democratic Leader Leah Landrum Taylor appointed Steve M. Titla in July 2013.
Mr. Titla is a partner in the Titla & Parsi law firm and is admitted to practice law both in Arizona and on the San Carlos Apache Reservation. The firm represents the San Carlos Apache Tribe as special counsel and has also served as legal counsel for the election boards of the San Carlos Apache and San Juan Southern Paiute Tribes. Previously, Mr. Titla was an attorney with the Navajo Nation Department of Justice and has served as president of the National Native American Bar Association. In addition to a B.S. and J.D. from Arizona State University, Mr. Titla earned an M.B.A. from the University of Phoenix. From 1974-76 Mr. Titla served in the U.S. Marine Corps, leaving with an honorable discharge. He also served in the Arizona National Guard until his honorable discharge in 1980. Mr. Titla's term on the Citizen's Clean Elections Commission expires in January of 2018.
---
Who are the current staff members?
Thomas M. Collins
Executive Director
Tom Collins is Executive Director of the Arizona Citizens Clean Elections Commission. As executive director he is responsible for day-to-day operations for the Commission, a five-member board that administrates and enforces Arizona's Citizens Clean Elections Act, including its education and campaign finance programs. Collins was an assistant attorney general for the Arizona Attorney General's office, focused on election law, appeals, and attorney general opinions. He clerked for Justice Scott Bales (2005-06) and the late Justice Michael Ryan (2007-10) of the Arizona Supreme Court.
Gina Roberts
Voter Education Director
Gina Roberts is the Voter Education Director for the Citizens Clean Elections Commission. She administers a robust public education program that strives to encourage participation in the political process from voters across the state. Gina is well versed in election policy and administration, and her experience includes administering elections for the City of Peoria and serving as the Elections Manager for the Secretary of State. Gina graduated from Arizona State University with a degree in Political Science and has been a certified election officer since 2009. She was honored with the "Breakouts 2018" award from the Arizona Capitol Times and is a 2019 Fellow, Flinn-Brown Civic Leadership Academy.
Mike Becker
Policy Director
Mike Becker serves as the Commission's Policy Director. His duties include research and analysis of election related as well as campaign finance issues both locally and nationally. In addition, Mike serves as a liaison between the Commission and the Secretary of State's Office and the State Legislature. Prior to joining the Citizens Clean Elections Commission, Mike served as Governor Brewer's Policy Advisor on Elections and Special Projects as well as being the liaison between the Governor's office and the Arizona Commerce Authority. Previously, Mike was the Public Information Officer for the Citizens Clean Elections Commission, Chief of Staff for a Maricopa County Supervisor, as well as working for former Congressman John Shadegg. Additionally, Mike served as the Senior Associate in a local consulting firm working on several local and statewide candidate and issue campaigns.
Paula Thomas
Executive Officer
Paula Thomas has 25 years of experience in public administration, organizational development & planning, supervisor & leadership traning, operations and agency policy & procedures. Paula has had many years of extensive & specialized experience in the administration of the Clean Elections Act and has served in the capacity of Executive Assistant since the agency inception in 2000, working directly under the past two Directors, current agency Executive Director and has assisted all past and current Commissioners. Paula's duties include office manager, agency contract officer, equal opportunity administrator, HR liaison and all other related duties. Previously, Paula served as the Executive Support Specialist with the Arizona Department of Gaming. Paula also started with the Department of Gaming during the agency inception and in her role served as procurement officer, worked on special programs, projects and was the agency specialist for the Director, Deputy and Executive Team. Paula also served as the Department of Gaming's agency facilitator, coordinator and space planner for the Phoenix, Flagstaff and Tucson office. Additionally, Paula served as the accounting technician for the Arizona Department of Racing.
Alec Shaffer
Web Content Manager
Alec Shaffer currently serves as the Web Content Manager for the Citizens Clean Elections Commission. Alec provides consultative services, technical guidance and administrative expertise to executive staff, candidates and Arizona voters. In addition, Alec assists the administration, voter education and enforcement divisions with the design, development, implementation and evaluation of a variety of programs. Previously, Alec served as the Lead Lobbyist Specialist in the Election Services Division of the Arizona Secretary of State's Office. Prior to becoming the Lead Lobbyist Specialist, Alec interned at the Arizona State Senate for the 51st legislature. He was assigned to the Commerce, Energy & Military committee where he was able to witness firsthand the importance of Arizona's legislative process. Mr. Shaffer became a certified election officer in 2014 and graduated Magna Cum Laude from W. P. Carey School of Business, Arizona State University in May of 2013.
Avery D. Xola
Voter Education Manager
Avery D. Xola is the Voter Education Manager for the Citizens Clean Elections Commission. Avery is responsible for educating the citizens of Arizona on the electoral process. Additionally, Avery creates educational materials for the public and works in conjunction with the web content manager to ensure that correct information is promulgated. Avery graduated with a Political Science degree from Arizona State University in 2018 while interning at The Secretary of States' Office under Secretary Michele Reagan. In 2021, Avery graduated with a master's degree in Public Administration from The Watts College of Public Service & Community Solutions. Avery has a background in campaign management, is a published writer, and is an Air Force Veteran.