---

The Morrison Institute for Public Policy has found in an initial report that voter turnout is slowly declining across Arizona. The report, funded by Citizens Clean Elections Commission, breaks down the reasons behind the steady decline and offers solutions to improve voter turnout.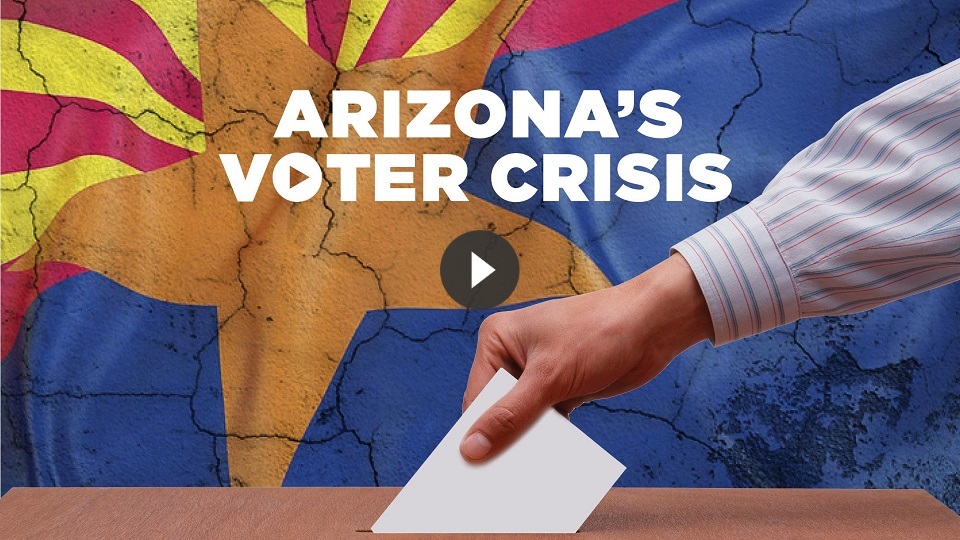 45%45% of registered & potential voters did not vote in the 2016 election.
2.1M2.1 million eligible citizens did not exercise their right to vote.
1/31/3 of potential voters cast ballots in the 2016 primary election.
Arizona voter crisis prompts new project to better educate and engage citizen participation
July 17, 2018:
Arizona is experiencing a voter crisis, with nearly half of the voting-eligible population failing to cast a ballot in the last general election. This report, titled "Arizona's Voter Crisis", examines voting participation and lack thereof over the years, as well as delves into reasons many non-voters cite for their non-participation.
View Arizona's Voter Crisis Report
View Voter Crisis Presentation
---
August 17, 2018: A supplement to the Voter Crisis Report is now available. This publication, titled "Arizona Primary Elections: Primarily Forgotten", discusses participation rates in the primary election and the immediate need to increase awareness among voters about these dismal numbers and to ignite participation. This report is now available and can be viewed by clicking the button below:

View Report