---
About the Central Arizona Water Conservation District:
The Central Arizona Water Conservation District is a special purpose taxing district referred to as a multi-county conservation district, that is managed by a 15 member board who are elected from the three-county service area made up of Maricopa, Pima, and Pinal counties. The Central Arizona Project, also known as CAP, is a 336-mile long canal that brings water from the Colorado River to Central and Southern Arizona. This government entity was created for the purposes of establishing the delivery of Central Arizona Project water, repayment of CAP costs, and operation and maintenance of the CAP aqueduct. The board members serve alternating six years terms.
The November 8, 2022 General Election ballot will have 5 seats open in Maricopa County for voters to consider. Voters can view the candidate information in our voter dashboard, under the What's on My Ballot tab.
Voter Dashboard
Additional Information
Meet the CAWCD Candidates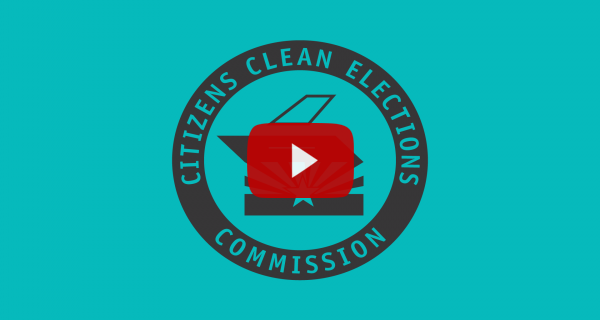 Meet the Candidates:
Clean Elections and the Arizona Center for Civic Leadership are hosting a Meet the Candidates event so Maricopa County voters can hear directly from the candidates running for the Central Arizona Water Conservation District.

Gary Grado, Executive Editor from the Arizona Capitol Times, will moderate the meet and greet and the event will open with State Land Commissioner and current CAWCD member Lisa Atkins discussing the roles and responsibilities of the board that manages the Central Arizona Project (CAP).

Register
Thursday, October 13th
6pm - 7pm
Zoom Webinar