---
¿Quiénes son los Comisarios actuales?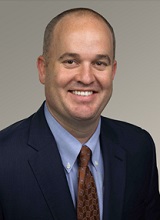 Comisionado
Damien R. Meyer
el demócrata | Condado de Maricopa
El gobernador Jan Brewer nombró a Damien R. Meyer a la Comisión de elecciones ciudadanas limpias para servir un término que termina el 31 de enero de 2019. Damien R. Meyer es un abogado litigante comercial con experiencia. Damien tiene una amplia experiencia en la representación de individuos y empresas, incluyendo bancos, contratistas, propietarios, promotores de bienes raíces, compañías de aviación, empresarios y empresas de atención médica en todas las áreas de su negocio, incluyendo Análisis contractual y litigios, litigios de cobro y pago, responsabilidad civil por agravio comercial, remedios provisionales y negociación de litigios previos a litigios para evitar litigios formales. También tiene una amplia experiencia en la representación de clientes en litigios formales en los tribunales estatales y federales de Arizona, la corte de Apelaciones de Arizona, en arbitrajes privados y ante varias agencias administrativas estatales.
El Sr. Meyer, su esposa y sus dos hijos residen actualmente en Phoenix.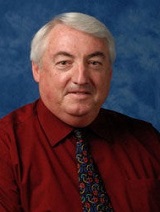 el presidente
Mark Kimble
Independiente | Pima County
La líder demócrata del Senado, Katie Hobbs, nombró a la Comisión de elecciones ciudadanas limpias en julio de 2015.
Mark era un periodista del sur de Arizona. Después de graduarse de la Universidad de Arizona con una licenciatura en periodismo, Mark trabajó para la Associated Press y luego para el periódico ciudadano de Tucson. Durante una carrera de 35 años en el ciudadano, fue reportero, editor de la ciudad, asistente del editor Gerente y editor asociado-columnista a cargo de la página editorial.
Cuando el ciudadano cerró en 2009, Mark fue a trabajar como asesor principal de prensa y más tarde como director de comunicaciones de la congresista Gabrielle Giffords. Cuando renunció en 2012, Mark se convirtió en director de comunicaciones para su sucesor, el congresista Ron Barber.
Mark y su esposa, Jennifer Boice, viven en Tucson.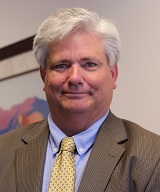 Comisionado
Galen D. Paton
Republicano | Pima County
El gobernador Doug Ducey nombró a Galen D. Paton, un republicano, a la Comisión de elecciones limpias para ciudadanos por un período de 5 años que expiraba el 31 de enero de 2021. El Comisionado Paton obtuvo su maestría en Artes en educación física de la Universidad Metodista del sur en Dallas, Texas. Ha tenido una larga y gratificante carrera de entrenadores de Softbol, voleibol y baloncesto en el suroeste de la preparatoria. En 2005 dirigió la escuela secundaria Sabino al Campeonato Estatal de Arizona 4A y a la clasificación número 4 en el país. La Asociación de entrenadores de Arizona junto con la Asociación Nacional de entrenadores Fastpitch coronaron al Sr. Paton 2005 entrenador del año.
El Sr. Paton se retiró de Coaching en 2010 y es un miembro actual de los ejecutivos de Realty de Tucson Elite Group. Reside en Tucson con su esposa.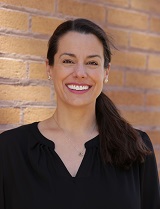 Commissioner
Amy B. Chan
Republicano | Maricopa County
Senate Democratic Leader Katie Hobbs appointed Amy B. Chan, a Republican, to the Citizens Clean Elections Commission for a 5-year term expiring January 31, 2022.
Amy B. Chan was admitted to the State Bar in 1999. Initially she worked as an immigration attorney, helping people obtain immigration benefits through the administrative and immigration court process. In 2001 she began work as a legislative research analyst for the House Judiciary Committee. She was an Administrative Law Judge for the Corporation Commission from 2005-2006 and then returned to the legislature as Policy Advisor and Counsel to the Majority for the State Senate. In 2009 Secretary of State Ken Bennett appointed her State Election Director. She served in that capacity until 2013, when she left to spend more time with her growing family. She and her husband Keith have two sons and live in Phoenix.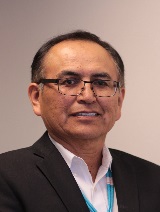 Commissioner
Steve M. Titla
Democrat | Gila County
Senate Democratic Leader Leah Landrum Taylor appointed Steve M. Titla in July 2013.
Mr. Titla is a partner in the Titla & Parsi law firm and is admitted to practice law both in Arizona and on the San Carlos Apache Reservation. The firm represents the San Carlos Apache Tribe as special counsel and has also served as legal counsel for the election boards of the San Carlos Apache and San Juan Southern Paiute Tribes. Previously, Mr. Titla was an attorney with the Navajo Nation Department of Justice and has served as president of the National Native American Bar Association. In addition to a B.S. and J.D. from Arizona State University, Mr. Titla earned an M.B.A. from the University of Phoenix. From 1974-76 Mr. Titla served in the U.S. Marine Corps, leaving with an honorable discharge. He also served in the Arizona National Guard until his honorable discharge in 1980. Mr. Titla's term on the Citizen's Clean Elections Commission expires in January of 2018.
---
Who are the current staff members?
Thomas M. Collins
Executive Director
Tom Collins is Executive Director of the Arizona Citizens Clean Elections Commission. As executive director he is responsible for day-to-day operations for the Commission, a five-member board that administrates and enforces Arizona's Citizens Clean Elections Act, including its education and campaign finance programs. Collins was an assistant attorney general for the Arizona Attorney General's office, focused on election law, appeals, and attorney general opinions. He clerked for Justice Scott Bales (2005-06) and the late Justice Michael Ryan (2007-10) of the Arizona Supreme Court.
Gina Roberts
Voter Education Director
Gina Roberts is the Voter Education Manager for the Citizens Clean Elections Commission. Gina graduated from Arizona State University with a degree in Political Science and first became a public servant in 2007 when she joined the City of Peoria. As the City Clerk Specialist, Gina's responsibilities included the administration of elections, elected official support, boards and commissions support, lobbyist services and redistricting. Gina went on to join the Secretary of State's Office in 2011, serving under Secretary of State Ken Bennett as the Election Office Manager. Her primary responsibilities included coordinating the annual updates to the election procedures manual, overseeing the preparation of logic and accuracy tests, handling procurement for the election services division, managing the election night reporting system and supervising the daily functions of the office. Gina most recently joined Clean Elections in June of 2014 and is charged with managing the Commission's public and voter education duties. This includes executing the candidate statement pamphlet, coordinating candidate debates and providing election information to candidates, voters and the media. Gina has been a certified election officer since 2009.
Mike Becker
Policy Director
Mike Becker serves as the Commission's Policy Director. His duties include research and analysis of election related as well as campaign finance issues both locally and nationally. In addition, Mike serves as a liaison between the Commission and the Secretary of State's Office and the State Legislature. Prior to joining the Citizens Clean Elections Commission, Mike served as Governor Brewer's Policy Advisor on Elections and Special Projects as well as being the liaison between the Governor's office and the Arizona Commerce Authority. Previously, Mike was the Public Information Officer for the Citizens Clean Elections Commission, Chief of Staff for a Maricopa County Supervisor, as well as working for former Congressman John Shadegg. Additionally, Mike served as the Senior Associate in a local consulting firm working on several local and statewide candidate and issue campaigns.
Paula Thomas
Executive Officer
Paula Thomas has 25 years of experience in public administration, organizational development & planning, supervisor & leadership traning, operations and agency policy & procedures. Paula has had many years of extensive & specialized experience in the administration of the Clean Elections Act and has served in the capacity of Executive Assistant since the agency inception in 2000, working directly under the past two Directors, current agency Executive Director and has assisted all past and current Commissioners. Paula's duties include office manager, agency contract officer, equal opportunity administrator, HR liaison and all other related duties. Previously, Paula served as the Executive Support Specialist with the Arizona Department of Gaming. Paula also started with the Department of Gaming during the agency inception and in her role served as procurement officer, worked on special programs, projects and was the agency specialist for the Director, Deputy and Executive Team. Paula also served as the Department of Gaming's agency facilitator, coordinator and space planner for the Phoenix, Flagstaff and Tucson office. Additionally, Paula served as the accounting technician for the Arizona Department of Racing.
Alec Shaffer
Web Content Manager
Alec Shaffer currently serves as the Web Content Manager for the Citizens Clean Elections Commission. Alec provides consultative services, technical guidance and administrative expertise to executive staff, candidates and Arizona voters. In addition, Alec assists the administration, voter education and enforcement divisions with the design, development, implementation and evaluation of a variety of programs. Previously, Alec served as the Lead Lobbyist Specialist in the Election Services Division of the Arizona Secretary of State's Office. Prior to becoming the Lead Lobbyist Specialist, Alec interned at the Arizona State Senate for the 51st legislature. He was assigned to the Commerce, Energy & Military committee where he was able to witness firsthand the importance of Arizona's legislative process. Mr. Shaffer became a certified election officer in 2014 and graduated Magna Cum Laude from W. P. Carey School of Business, Arizona State University in May of 2013.